Brand Recognition  be the King of your Consumers' Minds
Technology Burner, 2 years ago
4 min

read
86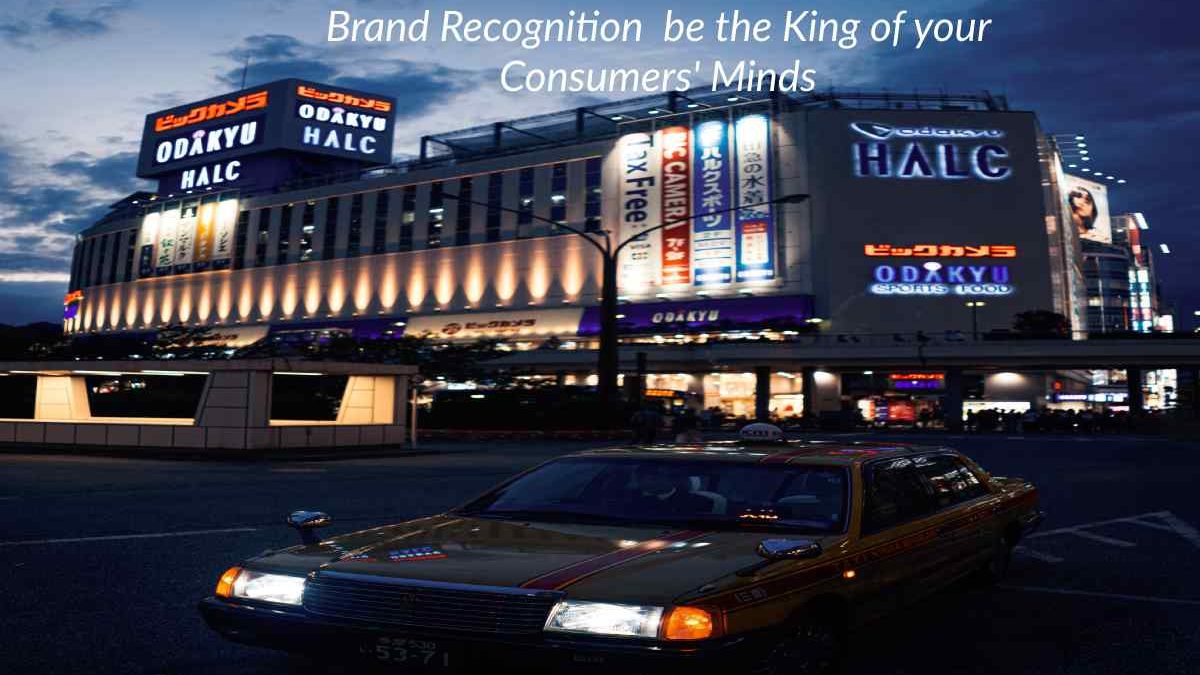 What is Brand Recognition or Brand Awareness?
Brand recognition is used to know if people in the world associate a product with your brand just by remembering those elements that make you different. It can range from color, typography, logo to packaging design or the number of benefits you offer them with your product.
Making a brand visible and increasing the connection with its potential buyers is part of brand awareness. This concept is essential to put into practice in marketing campaigns since it is a fundamental part of developing the start of a business.
If you develop a brand awareness strategy, you invest in future growth. Consistent growth can be seen when this strategy is implemented correctly over time.
Brand Recognition Goals
Having a memorable brand will help you position yourself in the market in the long term. The ultimate goal of brand recognition is for the brand to appear among consumers looking for a particular product or service. In this way, good management of it will keep your company's brand in the minds of consumers.
If there are still doubts about the importance of good brand awareness management and the need to invest in a marketing strategy like this, here are three objectives and advantages that will convince you:
Multiply Sales
By obtaining good brand recognition, you will conquer the mind and heart of your client, thus generating a deeper connection with your values, identity, and actions. Through this, sales become a consequence of good branding and marketing actions.
Improve Brand Reach
Brand recognition allows you to reach more consumers, retain them and make them recommend you to their social circle. However, this reach is not limited to acquiring new followers. And it also makes people promote the brand through good communication and feedback.
Create Value
It allows to promote trust in the client, generate positive links and create a solid brand value. The brand value describes the consumer experience. If the experiences and perceptions are positive, they originate an authentic and unique brand value.
How to Increase Brand Recognition
Building trust to become your audience's favorite is the basis for creating positive relationships and lasting emotional ties; however, this is only possible by correctly implementing some brand recognition strategies. For this reason, today, we need to give you a series of actions that will help you take over the minds of your consumers.
Make your Brand A Person
Generating brand awareness in a particular audience is only possible if you make them, as customers, interact and learn about your brand in the same way that they know about their friends. In these cases, you must answer the questions.
Position Yourself
Positioning yourself in the top search positions with your keyword is one of the best options for your audience to associate you with a relevant product or brand. Because people consider that the brands that appear in the first positions of Google search engines are the most important, this search engine rewards those that provide a good experience in terms of content and product with greater visibility.
Add Personality to your Brand
Suppose you are looking to create brand awareness. In that case, an essential step is to establish your visual identity since, through an efficient branding strategy, you can reach your customers and make your brand shine without much effort. The logo, slogan, colors, and distinctive elements define your brand for the user, and it is what allows them to remember you when they see you.
For example, if a person sees a bitten apple, they will know it is the Apple brand. This is the same feeling that you should produce when someone visits your brand, that they recognize you immediately. To generate brand recognition in social networks or physical spaces, we recommend you develop a brand manual.
Create Free Content
To increase brand recognition, generating free content is a fun tool that you can take great advantage of. It is a fact that through the content, you can share your opinion, position yourself in the minds of consumers and give gifts.
To humanize your brand, you must know what your customers are looking for or need and offer it for free for belonging to your community. This content can be a video, a downloadable guide, a printable, a calendar, or an infographic… the important thing is that it is content beneficial.
Conclusion
Brand awareness is how customers can recall or recognize a brand under different conditions. Brand awareness is one of two dimensions of brand knowledge, an associative network memory model.
Also Read: What is the Credit Score For an Entrepreneur? – How to Improve it
Related posts